Café Viskan Knalleporten
Since it opened in 2012, Café Viskan Knalleporten has been one of Borås's most popular cafés for health-conscious locals. The café was refurbished in the autumn of 2017 to include seating for more guests and its own smoothie and salad bar and now offers even more healthy options for breakfast, lunch and snack time. Many customers appreciate its convenient location right next door to the Onyx gym.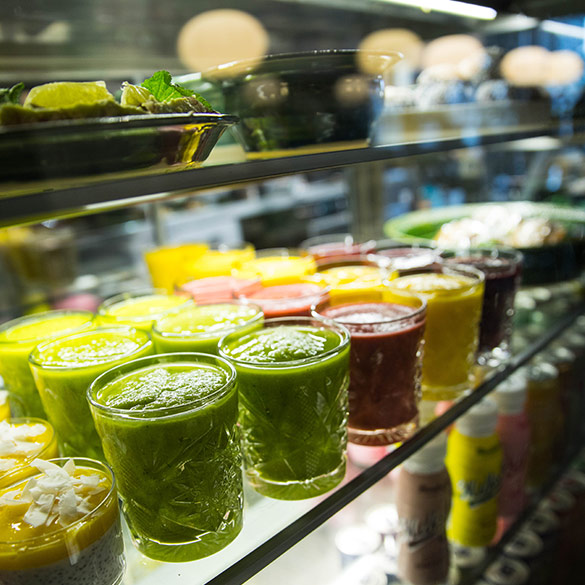 Turnover in 2017: approximately SEK 1.1 million
Growth in 2017: 10.27% (entire Group)
Viskan Group's 2017 annual accounts will be published here shortly.